Isabel V Lyon has been Samuel Clemens' secretary, personal assistant and love interest for many years. Isabel puts up with being mistreated by Samuel's daughter only for the prospect of one day becoming more to Samuel that just his secretary. As this becomes plainly unlikely, Isabel decided to move on and marry another man. At first Mark Twain blesses the marriage, but soon after Samuel Clemens attacks Isabel and her new husband, firing them both. This novel is the years leading up to that last moment.
I liked this book, but I had trouble connecting with Isabel. She ran the show, stood up to Twain's daughter but never could let go. Finally forced to let go by a vindictive Twain made for a sad ending. Twain was a perfect villain, lovable but hateful.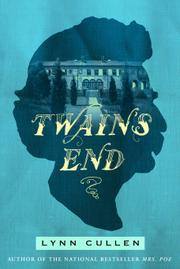 Thank you to the publisher for a review copy.